End of life is just a new beginning
Spare parts growing stock
We believe in giving each aircraft a second chance. That's why we are continuously investing in end-of-life aircraft and recycling their components.
As a consequence, we are holding a large stock of certified parts from the following aircraft and engine types :
Airbus A300
Airbus A310
Airbus A320
Boeing 757-200
PW 4158
Our stock is available at our warehouse.
Do not hesitate to enquire about specific components to :
Our parts are also advertised on :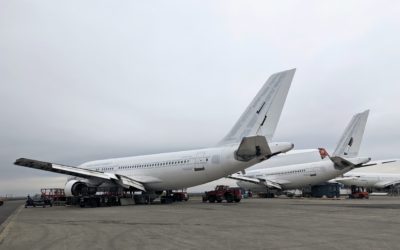 We acquired two Airbus A310 and one Airbus A300-600 in 2022. Those aircraft were parted out respectively by Tarmac in Tarbes and Airborne in Bangkok. Spare parts are now available for sale, including engines, landing gears, thrust reversers and much more.
read more