End of life is just a new beginning
Spare parts growing stock
We believe in giving each aircraft a second chance. That's why we are continuously investing in end-of-life aircraft and recycling their components.
As a consequence, we are holding a large stock of certified parts from the following aircraft and engine types :
Airbus A300
Airbus A310
Airbus A320
Boeing 757-200
PW 4158
Our stock is kept in consignment at TAY Aviation's facilities, conveniently located near Istanbul airport. Do not hesitate to enquire about specific components directly to them :
Our parts are also advertised on :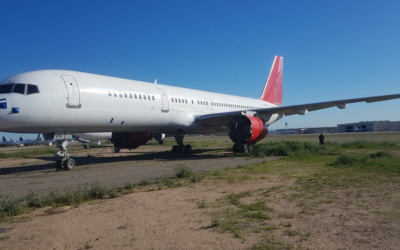 Being in the middle of a global pandemic doesn't keep us from finalizing aircraft acquisitions. New in our assets : a Boeing 757-200 which is currently being dismantled in the United States. A great number of spare parts are available for sale. Not to be missed : the...
read more